About
Jessica Zeglin's work centers on particulars of intersections between human and ecological social systems. She emphasizes listening and awareness toward our fundamental entanglement with others' lives.
Her works in drawing, sound, textiles, and installation begin from a research practice founded in concepts of deep time, process, and emergence, while looking critically at layered histories of living and contested space.
Her work has been shared through venues such as the UNM Art Museum, the Studios at Mass MoCA, the Tallgrass artist residency, the Weisman Art Museum, Trapdoor Projects Gallery, in zines and artist books, through soundwalks, and through conversation. She holds an MFA in Art & Ecology from the University of New Mexico and an MPH in Public Health Administration & Policy from the University of Minnesota, and maintains a studio practice based in Albuquerque, NM.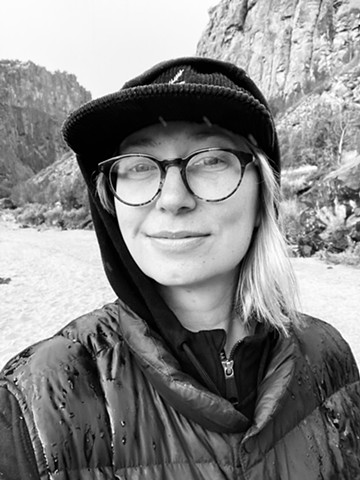 Connect via instagram @jesszeglin or at jessica.l.zeglin@gmail.com.